In 2011, Ard Janssen was one of the first musicians to grace Shipwrec. Now, some eleven years later, the sound sculptor returns for a full album on Phainomena. Music for Delirious Episodes brings together eleven compositions. Ard Bit is known for his delicate, almost brittle, works. This collection focuses on that same fragility that fascinates Janssen.
From the first steps of "Troubled Veil", the listener is absorbed into a digital weave of field recordings, everyday undulations, other day modulations and loose harmony. Traditional instruments, string and wind, are filtered and re-imagined. The mundane echoes of routines are reborn as the percussive hum of pieces like "Stripped" and "Broken Respirator (White Funnel)." Behind the shifts and shuffles lurks something triumphal. Memories are given new form through audio carvings. Birdsong is handcrafted through knob tweaks, elephant trumpets bellow past swells of electronic insects as a glowing sun rises through the speaker. Hazes of static are shorn back, as in "Seppuku", to allow moments of intense focus and reflection. And then we return, to that ephemeral beauty that permeates this record, with the final embrace of "Awakening Delusion". An artist who finds the extraordinary in the often overlooked, or unheard.
Releasedate vinyl: 26th of September 2022
Releasedate digital 10th of October 2022
All tracks composed and produced by Ard Janssen
Artwork & Design by Niels Vrijdag
Mastered by Stephan Mathieu (Schwebung Mastering)
Distributed by Clone Distribution
Official Video for 'Awakening Delusion', directed by Jelmer Noordeman a.k.a. Void_3_4_
Another episode of strange stories and emotions wrapped up as
Part II in the AMAZING BUBBLE series.
The series is based on improvisation sessions with modular synthesis and field recordings as main ingredients. I am interested in the quest for that sorely harmony by weaving modular basses, melodies, drones, noises and rhythms with manipulated field recordings. For me a world to enter, to create amazing bubbles.
Release date:
February 17, 2021
Limited Edition Cassette available from June 18, 2021
➝ 25 copies
➝ Hand numbered
➝ Double A-side
Artwork and graphic design by Niels Vrijdag
Mastered by Jochem Paap @STOOR
Official Video of 'NTRZPM', directed by Sibe Kokke // NOTDEF
No random thoughts and no distractions, just me and the music. Suddenly it was there, this drone, noise, ambient piece. It was probably simmering for a while…
Maybe this can be a series, we'll see.
release date:
4 December 2019
credits:
cover photo: Yvette de Reuver
Ard Bit's fourth EP blends field recordings, soundscapes and rhythmic sources into melancholic and atmospheric layered constructions. The Rotterdam- based dutch composer and sound artist has several releases on Lowriders Recordings, Shipwrec and Symbolic Interaction, and now comes with a self-released new episode of strange stories and emotions.
Artwork: Meinhard Spoor
Mastering: Rudi Arapahoe
Release date: September 25, 2019
Official Video of 'Ffog', directed by Joost Kosir  // Dirty Brown
Summer is in full swing and i want to share a track to celebrate life. It's a kind of good vibe electro thing. Grab it for free, high quality or any other format you like.
Whatever you are doing this summer, enjoy to the fullest!!
In memoriam of Hannie de Reuver <3
Yve is mastered by Rudi Arapahoe
[/vc_column_inner]
A coincidence, a satisfied feeling or being in the now leads to very special moments. Moments I have been looking for to build the story. Stories that are told through harmonies, rhythms, noises and field recordings. Every track has his own theme. Together, they are one; Ellioth EP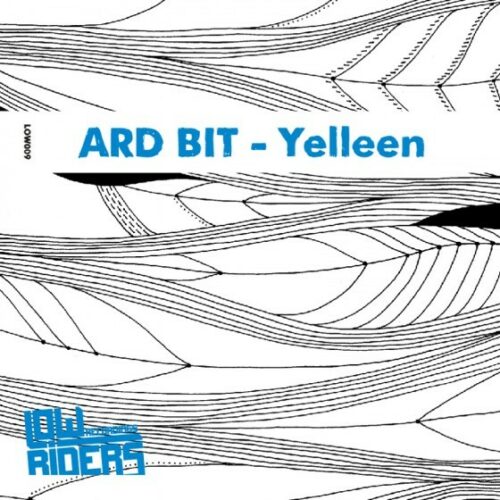 Yelleen EP consists of 6 tracks. Cribble and Vixen were made in collaboration with Jor Mesin (part of the beatrotateproject). The two tracks are a step further away from the IDM straitjacket but it stays in the touch and feel of the latter. The transparency and openness is what gives it its unique character.
Alphabets Heaven, Julien Mier and Strand are on the remix duties for Yelleen.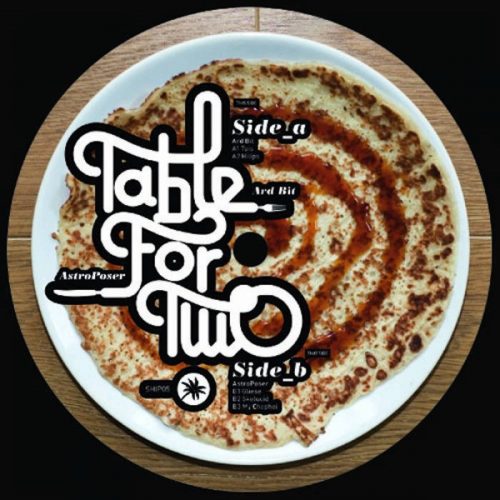 Split EP with Astroposer.
"Ard Bit takes rolling bassdriven dubstep into dark and abstract dimensions. AstroPoser lightens things up and shows how glitch, hiphop, dubstep and idm should sound when you put em all together"
Limited to 300 handnumbered copies, with very special hand-made
(silkscreen printed) artwork.
this is my debut album and it has received remarkable attention
"Spanon is a consistent slab of music that is rewarding and demands repeat listens"[Igloo Magazine]
"Designed as a brilliant compromise between dubstep and IDM, Spanon is an album that will delight the aesthetes of the genre."  [Chroniques Electroniques]